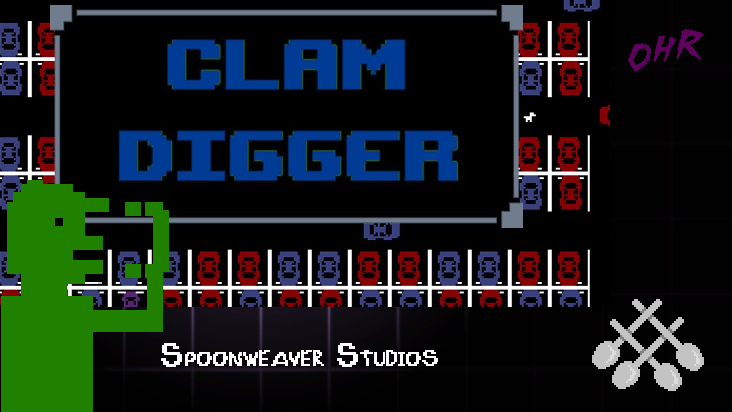 Clam Digger
A downloadable game for Windows
Your buddy Tyrone calls you up and is like, "I can dig more clams then you stupid." So you gotta go, "Nu uh boy!" Then you race down to the beach with your buckets and your shovels and the object of the game is to find parking.

This game is roughly based off a joke game from the show Aqua Teen Hunger Force. The joke is that the title and long description have almost nothing to do with the actual gameplay and that the gameplay simulates a very boring activity (finding parking).
I began making it as a joke, but as I did I found the concept pretty fun. I made this with an rpg creation engine (OHRRPGCE), despite it not being an rpg. I've been told it turned out really good and so I try to share it as much as possible. I hope you enjoy it.
Features:
Highscore Board
Amazing Graphics
Dogs
Lowscore Board
Driving
New "Smart" cars
Sound
Controls:
Arrow keys: move around
Space bar: Select things
ESC: Pause?
WINNER of the 2012 OHRRPGCE Ridiculous Games Contest


Slimesalad.com's Game of the Month August 2012
Install instructions
Unzip the file to a folder and run Clam Digger.exe